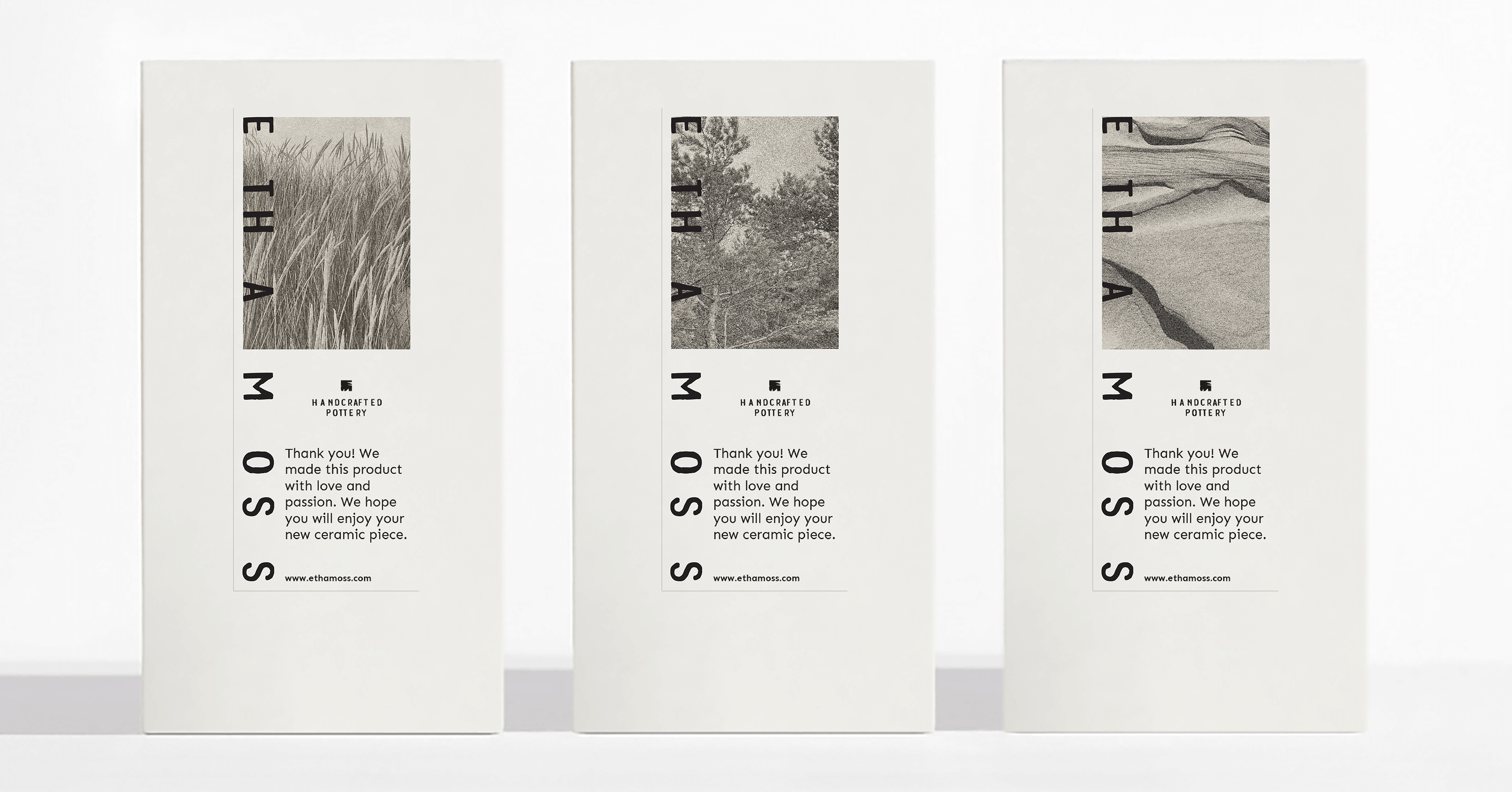 Etha Moss, the pottery design brand, decided to open an online boutique. For that occasion I had the pleasure to shoot the products and the brand video, design the packaging, and summarise what Etha Moss is all about on the brand's website.

I call this project 'The story of the seaside' as all the design touchpoints are telling a part of it.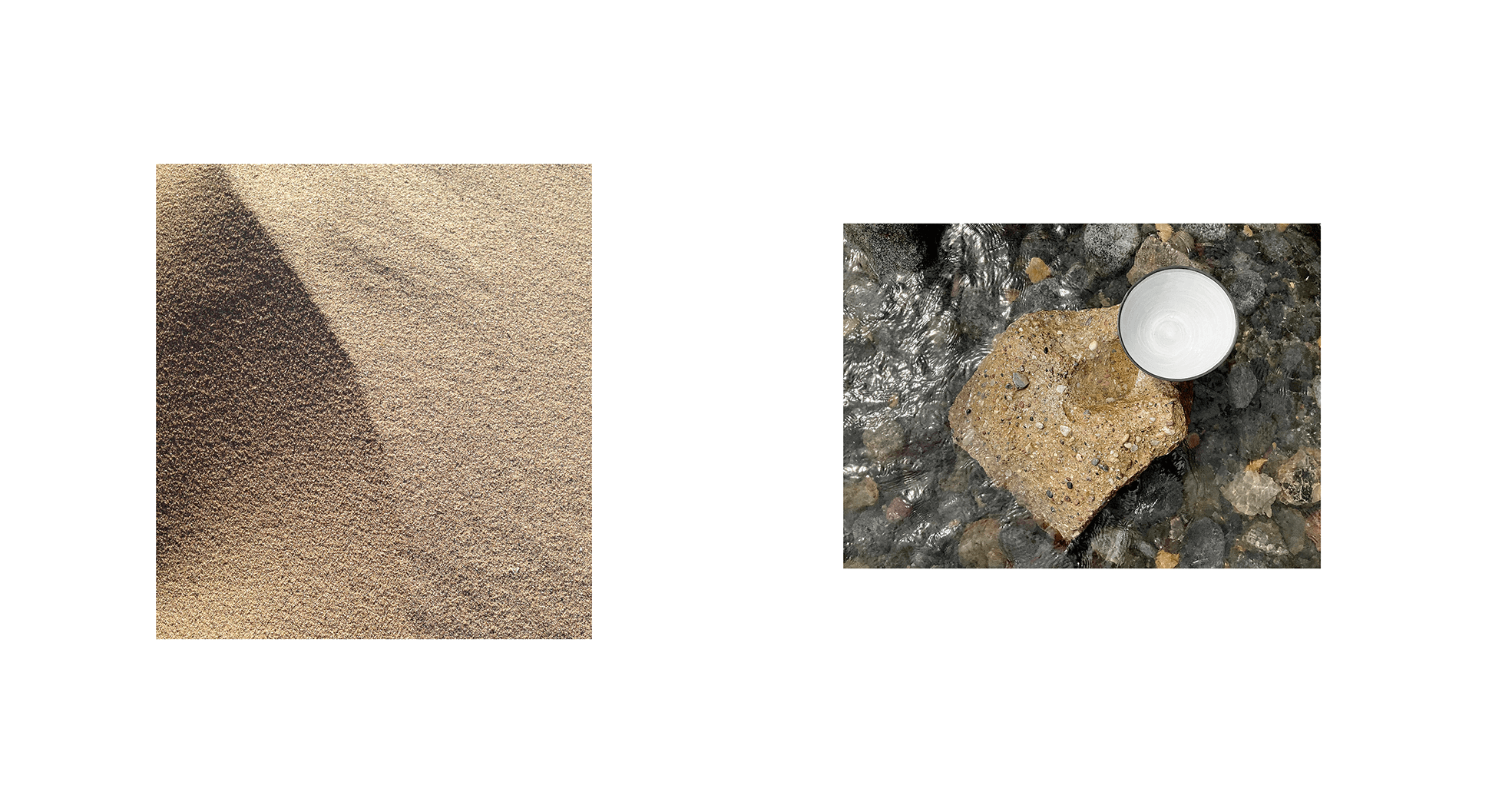 'The story of the seaside' brand video shows products and beautiful Baltic sea landscapes, which is a main inspiration for Etha Moss. The products are captured as a part of nature, brought by waves onto the shore, or emerged from the send.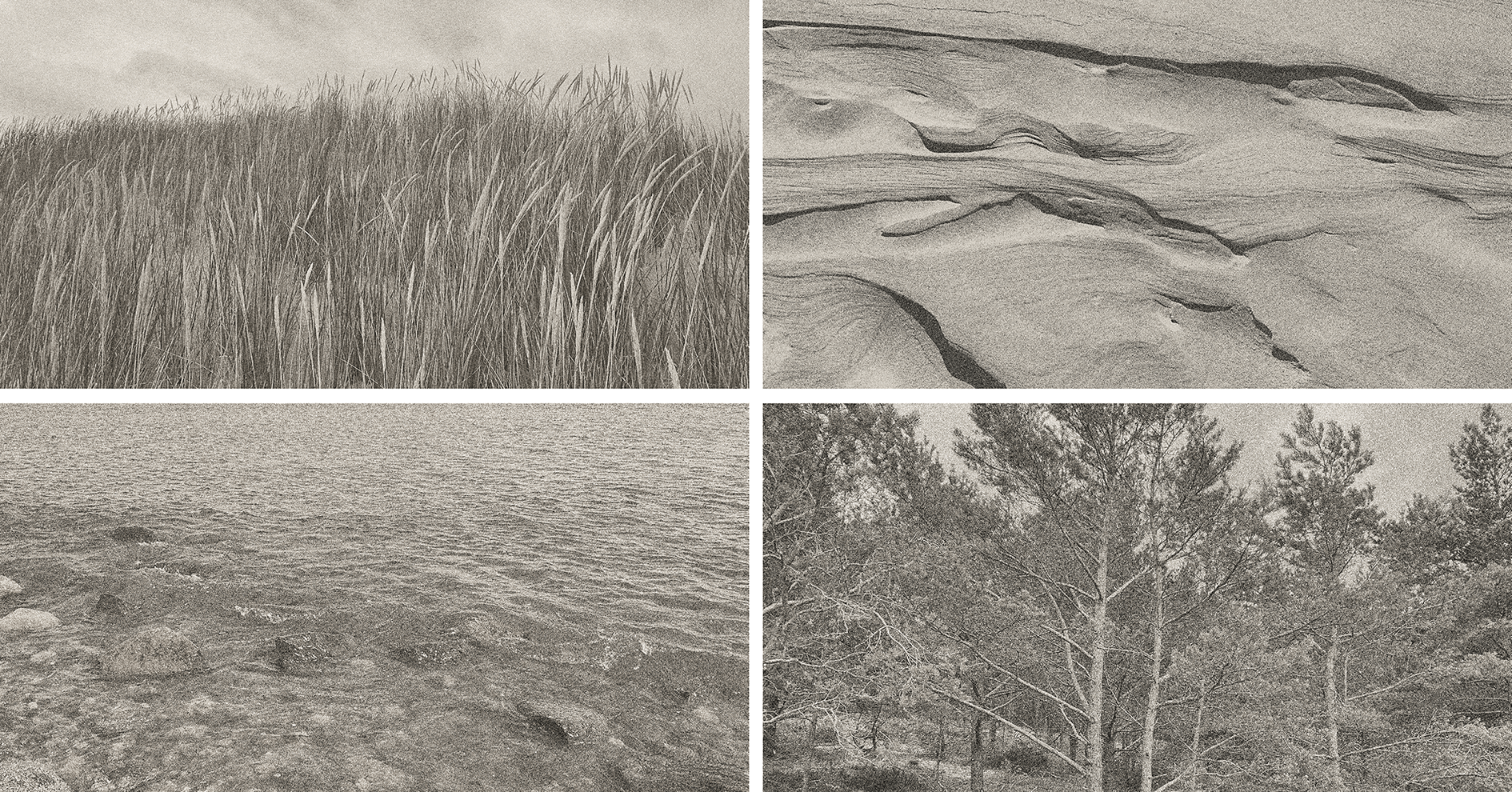 The label designs capture the story of the Baltic seaside in its core. Each label presents a different hero: monotonous waves carrying salty waters, dunes covered by dancing grass, shifting sands and constantly waving trees.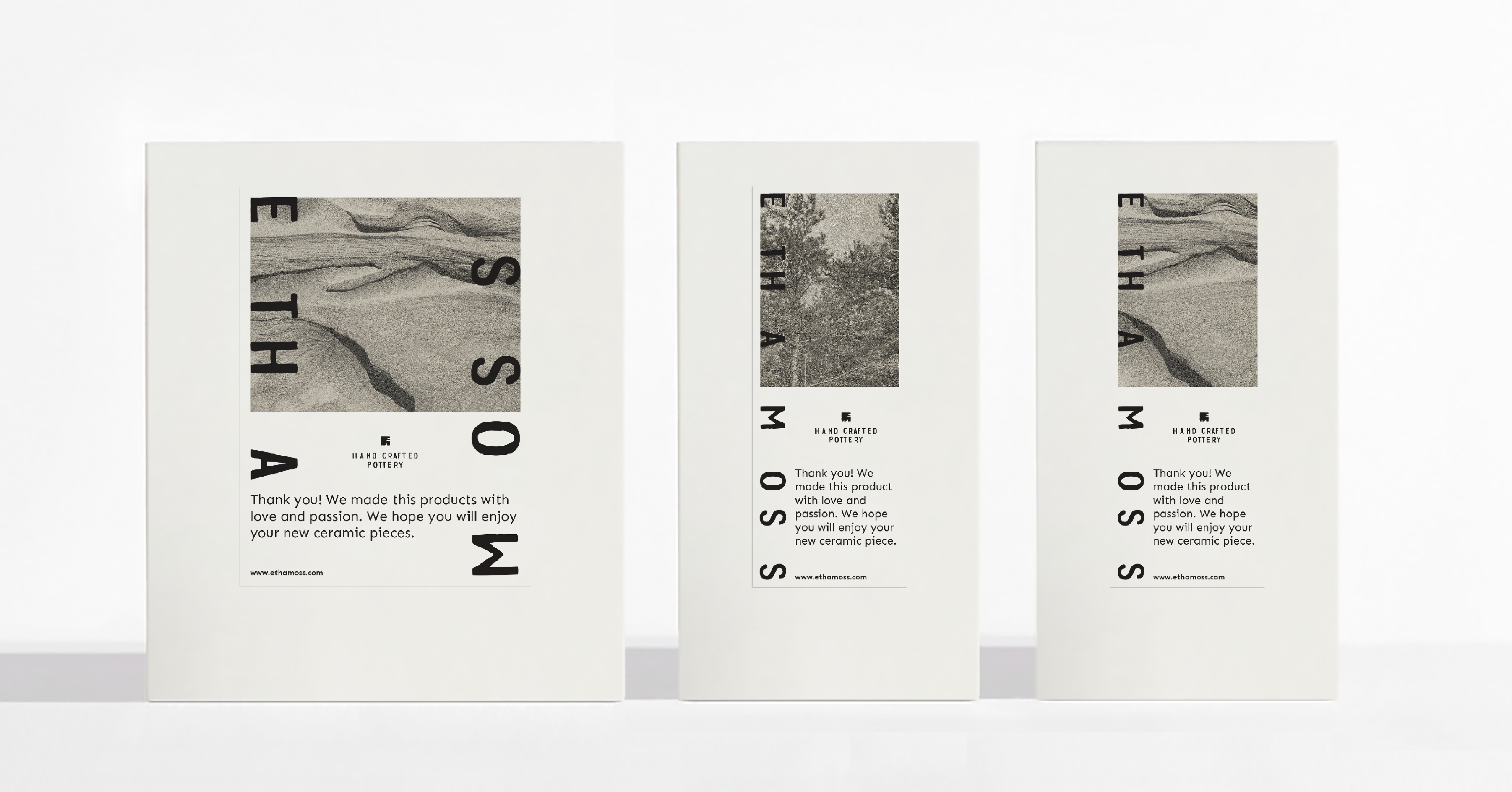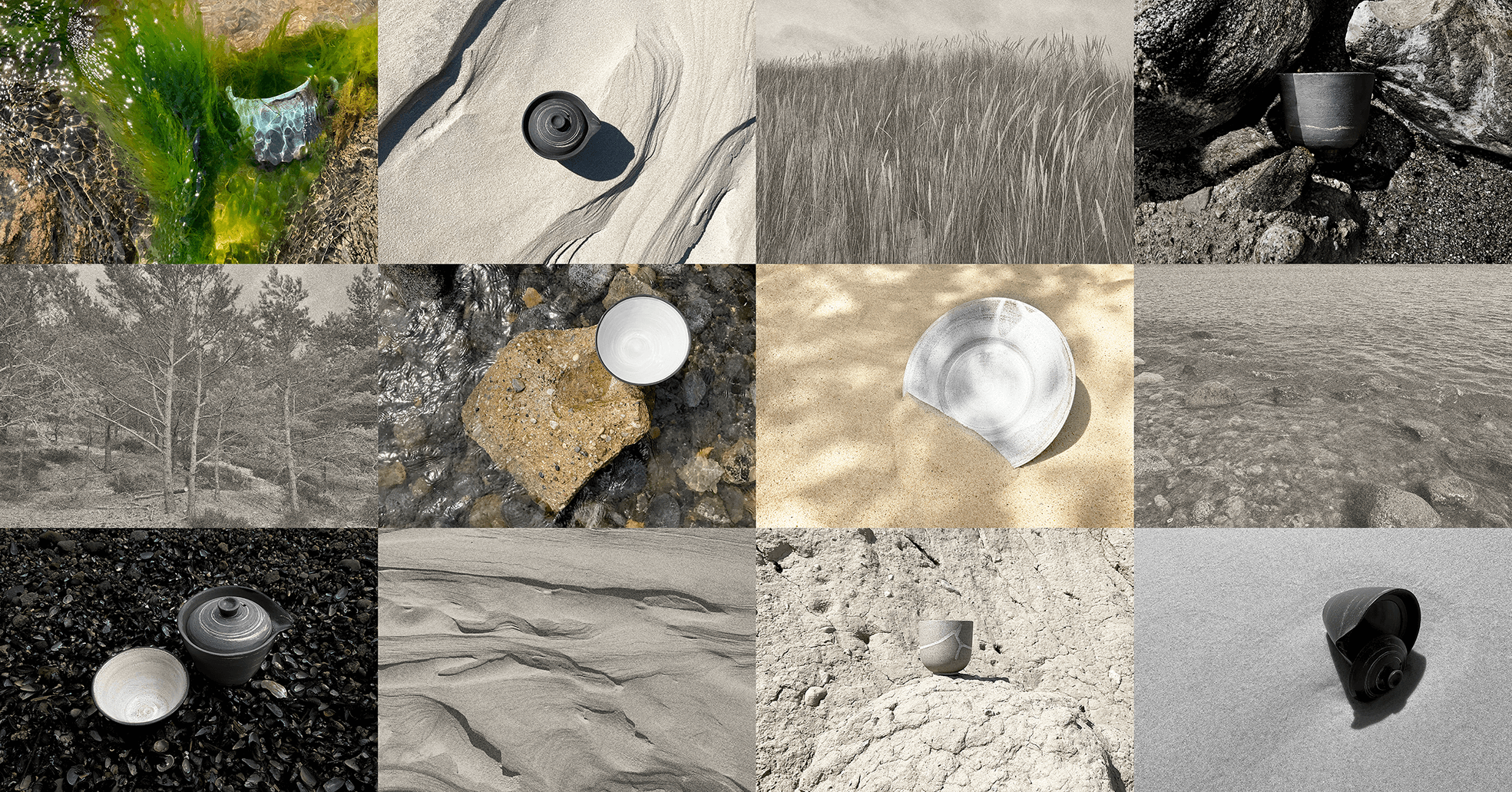 The image world continues to focus on the seaside landscape. The product photography brings hand made pottery into different scenarios, making sure that products and nature become one. The products emerge from the water as created by the nature itself, they unnoticeably merge into the stones and shade on the sand as they would always be a part of its wavy texture.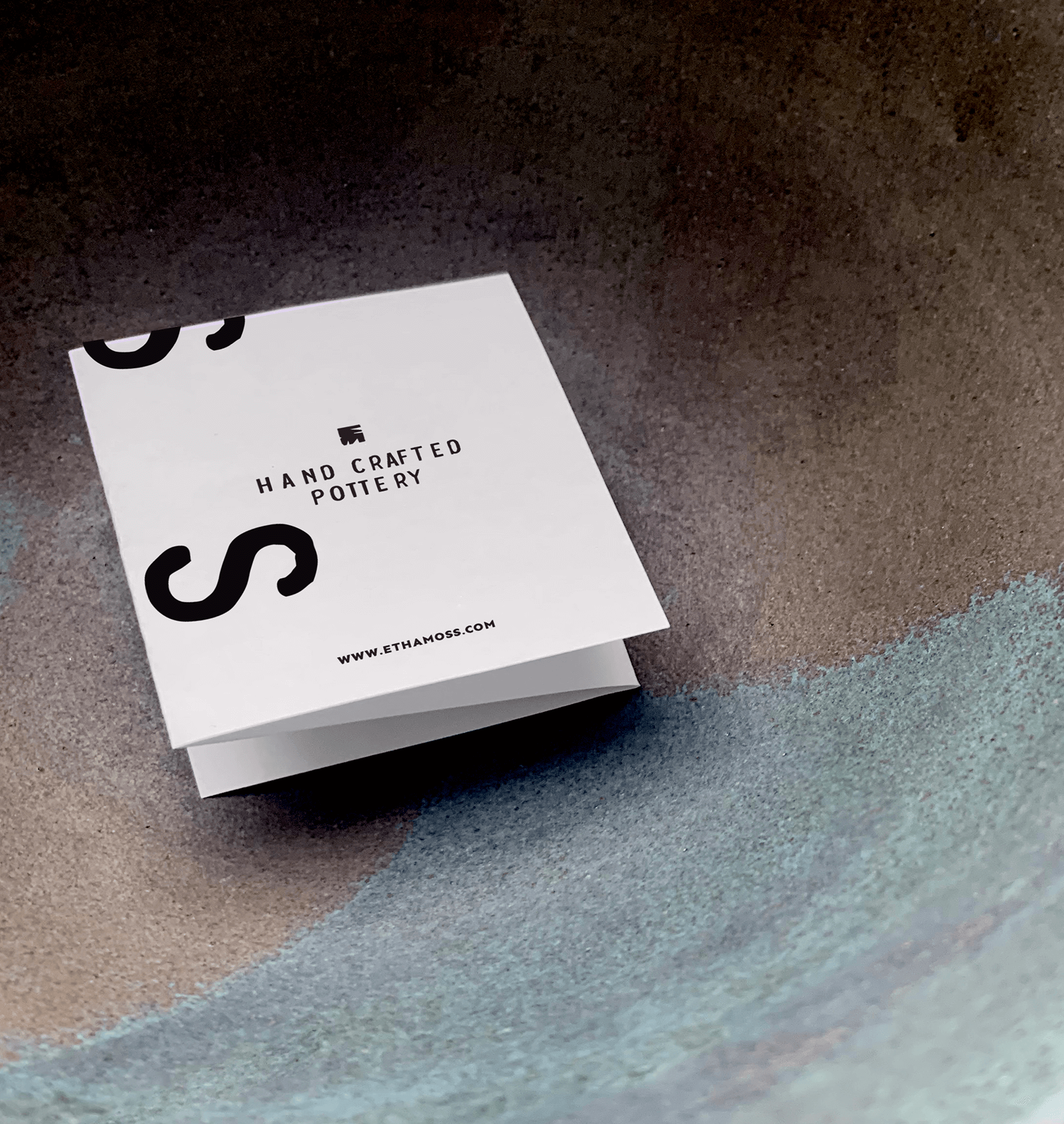 The iconography design follows the handmade aesthetics of Etha Moss's logo and icon. You can see them animated on the web page and incorporated into the brochure design.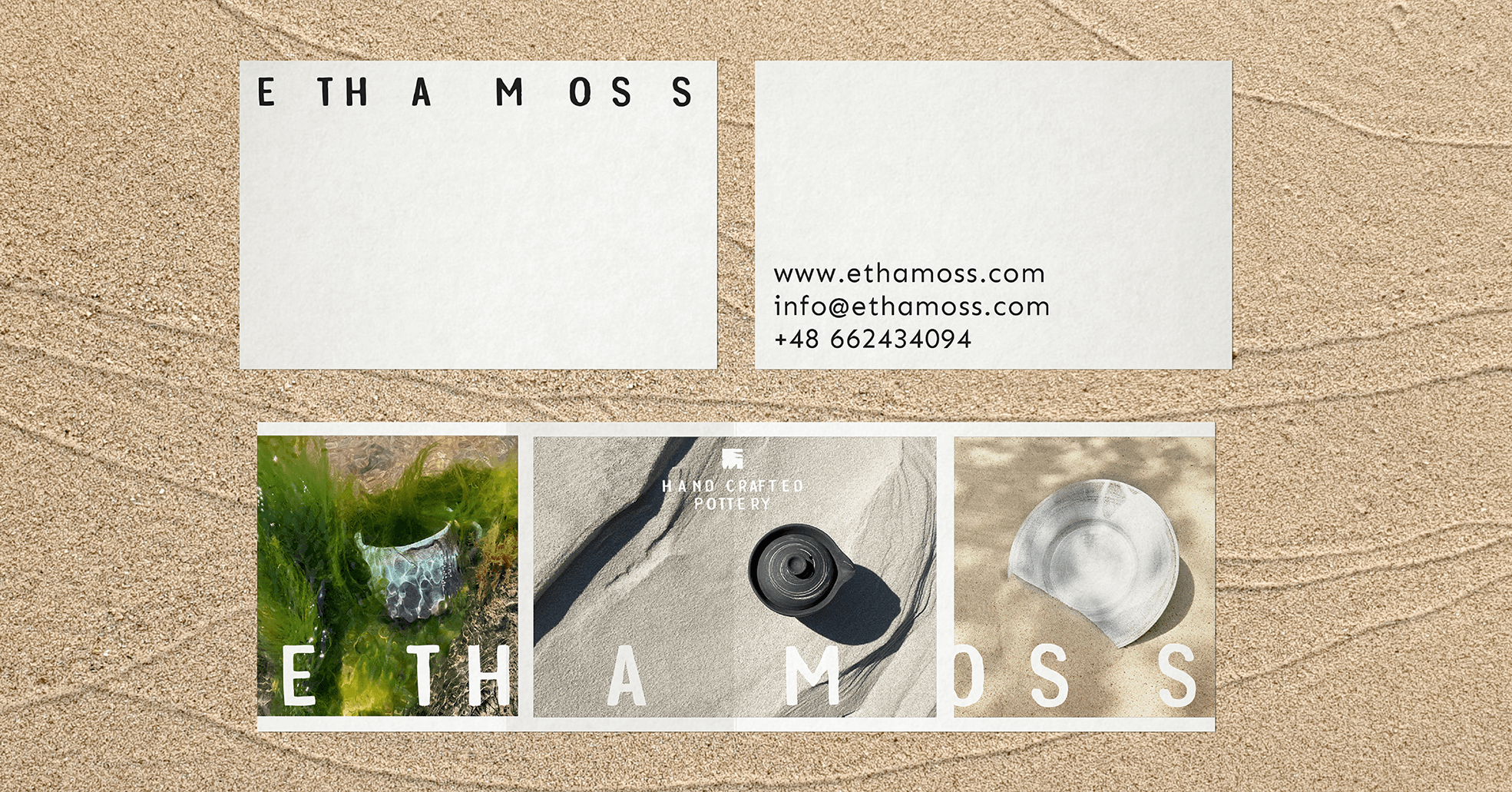 When asked to create a business card for Etha Moss, I knew that it can not be a classic one. I decided to create a folded brochure instead, that from the outside looks simple, yet when opened allows the viewer to get a glimpse into brand's inspiring world.